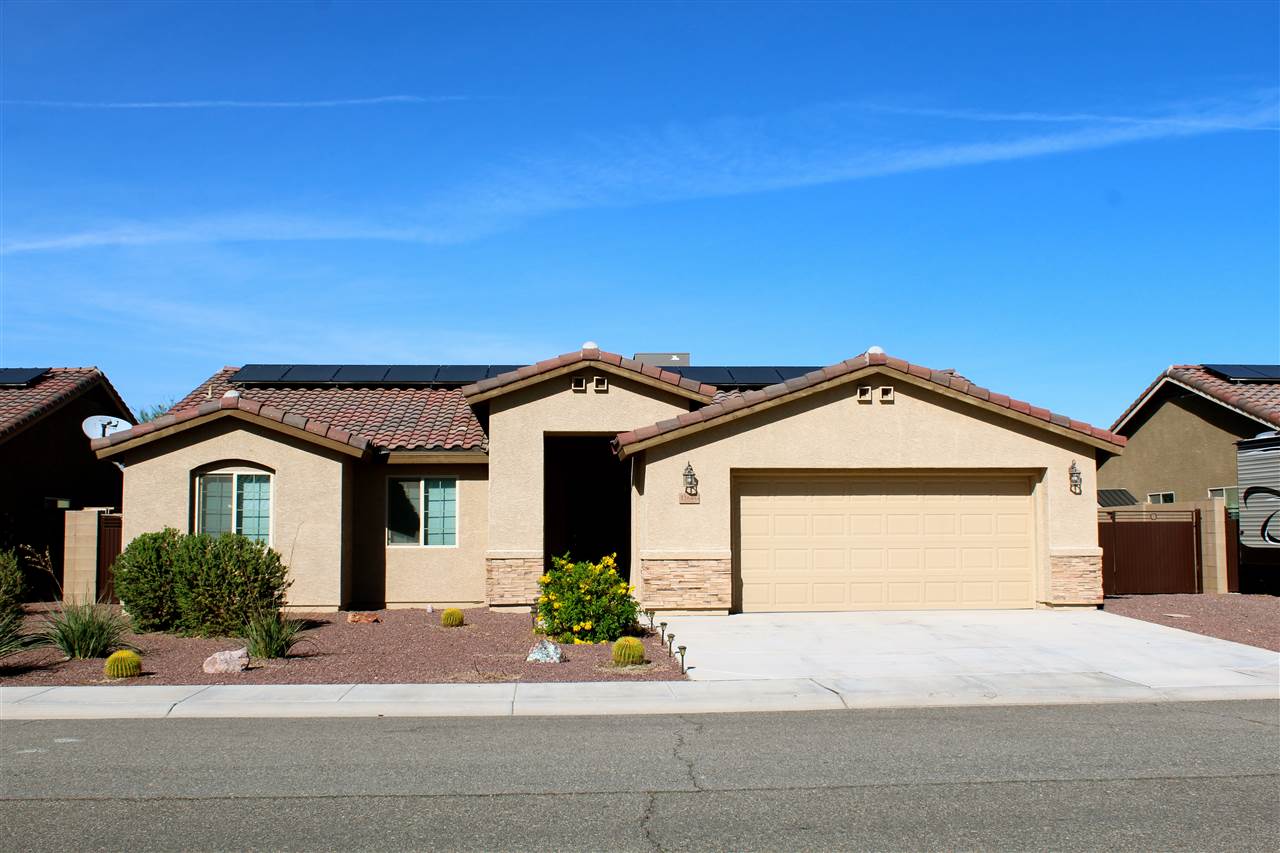 Why Do People Live here?
Scottsdale Estates is a beautiful neighborhood of single family homes that is conveniently located in the foothills of Yuma AZ. It's far enough from the main hustle and bustle of town that residents feel like they are out among the mountains while still being close to town that the drive to work heading west is not an issue.
LOOKING FOR A HOME IN SCOTTSDALE ESTATES?
Interested in finding homes for sale in SCOTTSDALE ESTATES of Yuma AZ? Click that link to find all the currently available homes in this area of Yuma. Virtual Tour of Scottsdale Estates Home for Sale with Jill Estes.
WHAT'S THE NEIGHBORHOOD LIKE?
The homes you would expect to find for sale in SCOTTSDALE ESTATES are generally going to range between 1300 to 2200 square feet. Most of the homes were built by Elliott Homes starting around 2012. You will find some homes in the neighborhood with solar. The smallest homes in the neighborhood start with 3 bedrooms while the larger floor plans have a four bedroom layout. Most of the lots range have some sort of view out to the mountains and there is plenty of room for people to get out and enjoy the beautiful Yuma weather.
WHAT'S GOING ON NEARBY SCOTTSDALE ESTATES?
Scottsdale Estates is located right down the road from Arizona Western College and Gila Ridge High School. There is a major hospital less than 25 miles from the neighborhood as well as just about every kind shopping and restaurants about 15 miles. Fry's Grocery Store, Starbucks Coffee and Dunkin Doughnuts are just down the street and Yuma Palms is about 15 miles and has everything from a Target to a Harkins Theater. In the evenings you will want to take a stroll and enjoy the sunset views. During the winter months there is a Farmers Market Downtown on Tuesdays.
WHAT SCHOOLS WILL THE KIDS ATTEND?
To get local school scores and more information about these schools check out the www.greatschools.org
NOW YOU REALLY WANT TO FIND A HOME HERE, RIGHT?
If you are interested in the current homes for sale in Scottsdale Estates in Yuma AZ click on the link. Our 'for sale' property information is a direct feed from the local Yuma MLS and is updated multiple times per day.
IF YOU HAVE ANY QUESTIONS ABOUT ANYTHING IN YUMA ARIZONA FEEL FREE TO REACH OUT TO ME.